EVIDENCE(CHANGES OF CALCIUM ION CONCENTRATION IN MUSCLES)
When the skeletal muscle continues to contract, its tension gradually decreases; this phenomenon is called "muscle fatigue". The causes of muscle fatigue are roughly divided into two: accumulation of metabolic by-products and damage to organelles of muscle cells (muscle damage). Recovery of muscle fatigue takes a long time if muscle damage occurs. (Allen et al., 2005). Among athletes who are required to exert especially large power, like hammer throw and weight lifting etc., repeats heavy training. Because ECC (eccentric contraction) is involved in various physical activities, it is thought that many of the causes of long-term muscle fatigue that occur in these athletes are due to muscle damage. In order to improve training efficiency, it is necessary to take measures: such as reducing muscle fatigue from muscle damage or promoting recovery from fatigue.


(1) Eccentric contraction
The rats were divided into E (eccentric) group with ECC load (n = 20) and Sed (sedentary) group without load (n = 10), and E group was loaded with ECC according to the method of Kanzaki et al. (2010).
(2) Microcurrent treatment
(After dividing into group E and group Sed) Group E was again divided into ET (eccentric + treatment) group (n = 10) with treatment by ElesAs and the not treated EN (eccentric + non-treatment) group (n = 10). The ET and Sed group were treated 20min./day for 4 days to the same left leg and by the same protocol (0.3 Hz, 25 μA, mode 1.).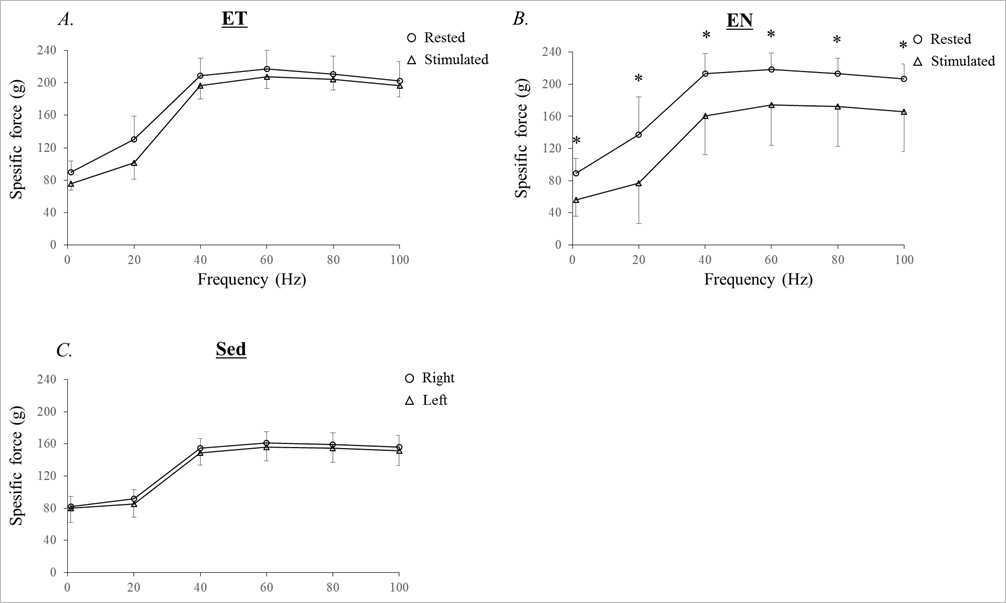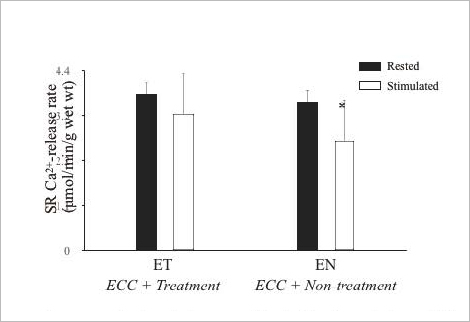 Decrease in calcium ion release rate was suppressed.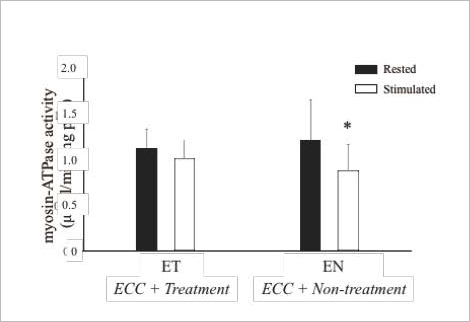 The decrease of myofibril function was suppressed.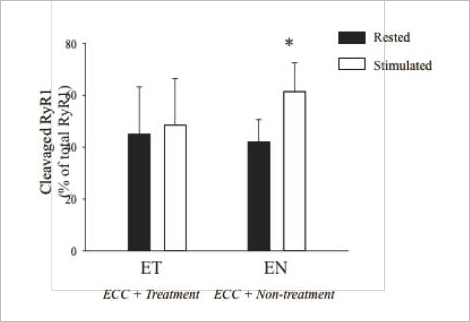 The degradation of RyR(ryanodine receptor) was suppressed.
Could ElesAs promote the recovery of tension, reduced by stretch contraction?
If so, what it the mechanism?
1.ElesAs promotes the recovery of tension.
2.The reason is that the functional decline of the sarcoplasmic reticulum and myofibrils was suppressed.

Using ElesAs during the post-exercise recovery period is useful for strength recovery and also helps prevent meat separation.

Reference:Scientific Research


CASE: ANKLE SPRAIN AND FROSTBITE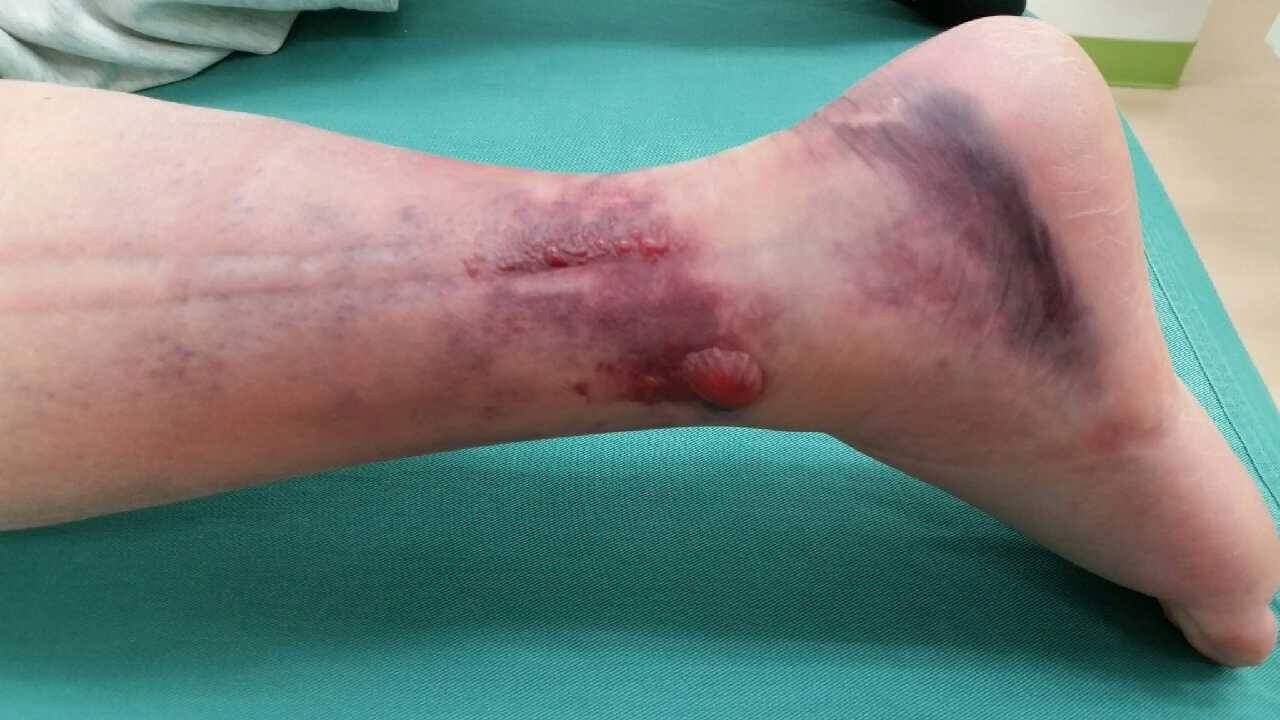 When injured 01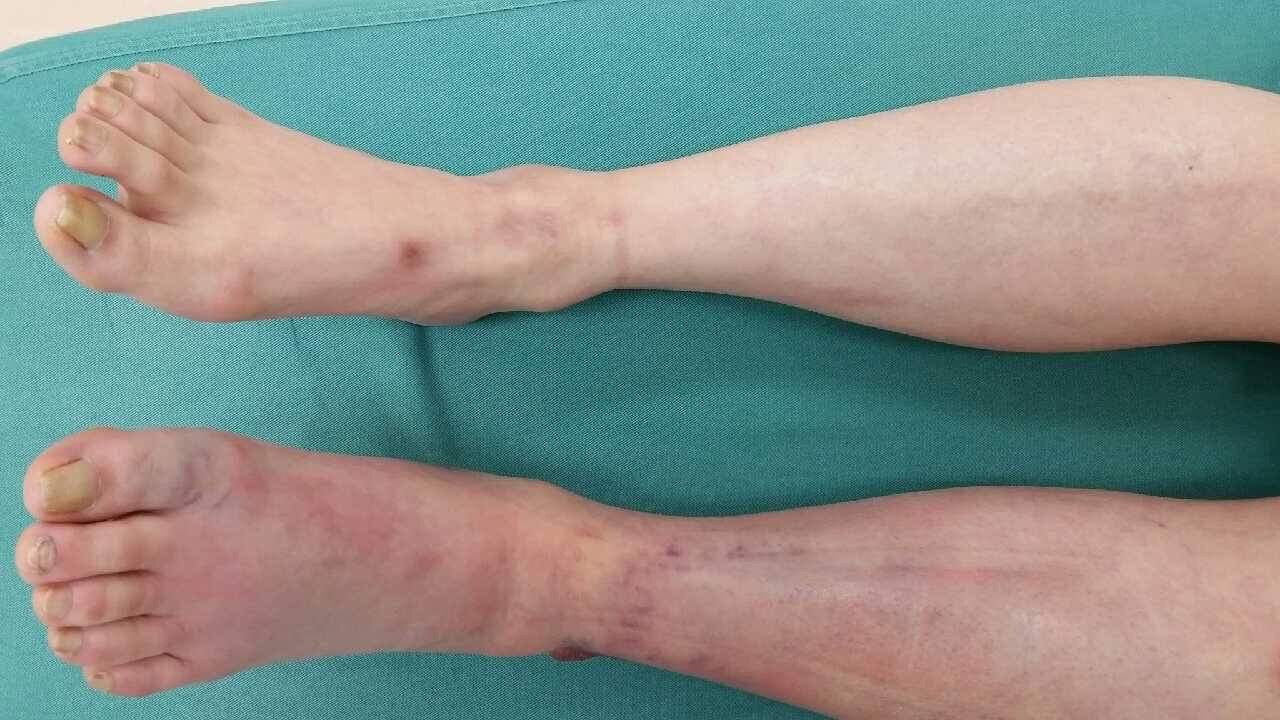 When injured 02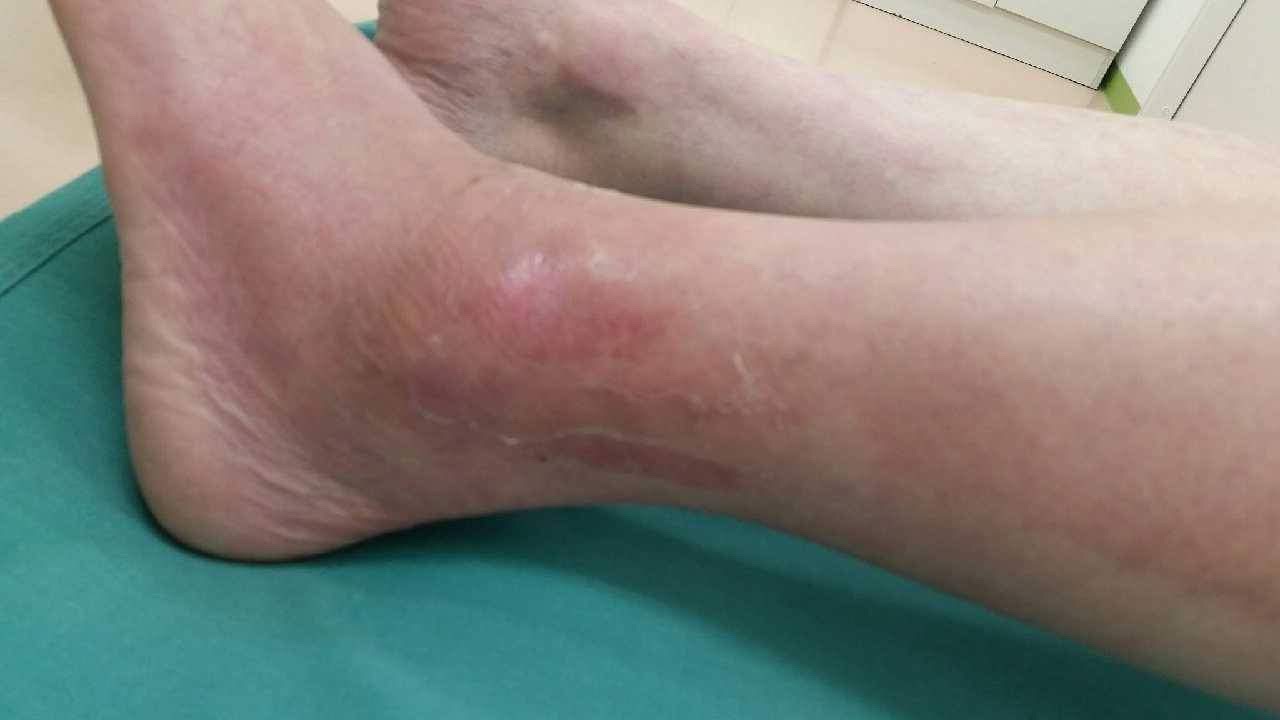 4days after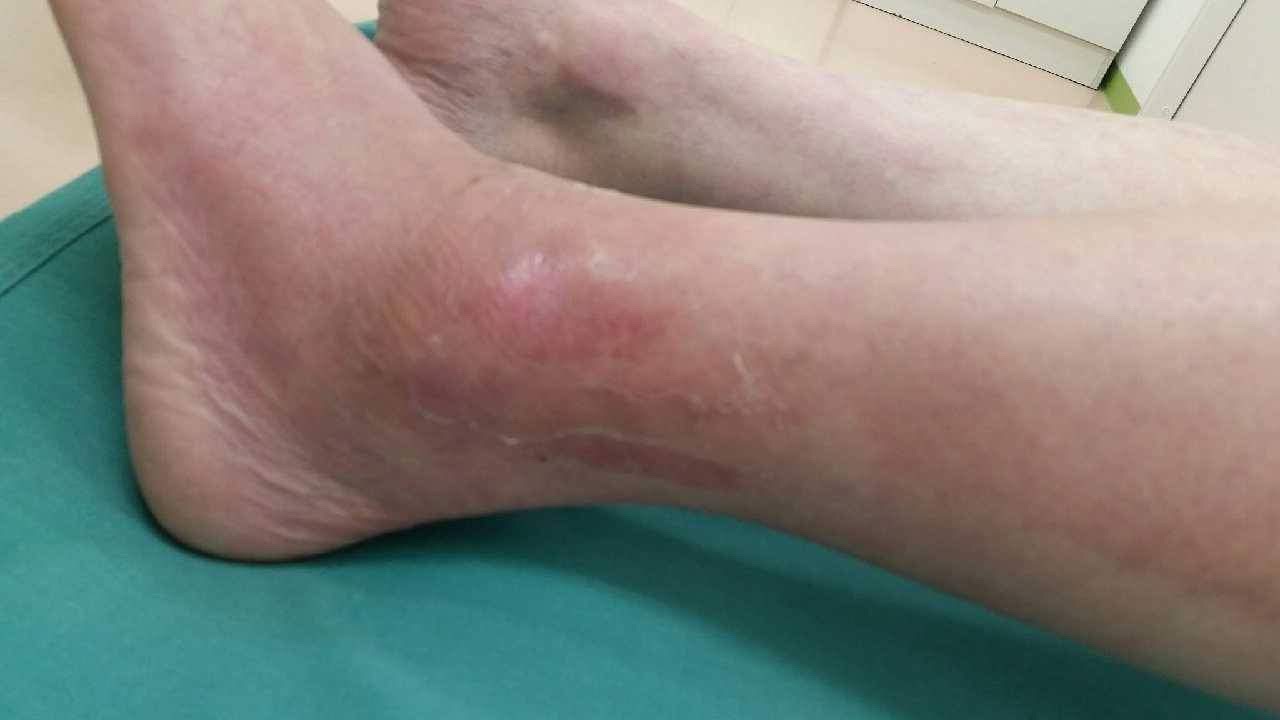 15days after 01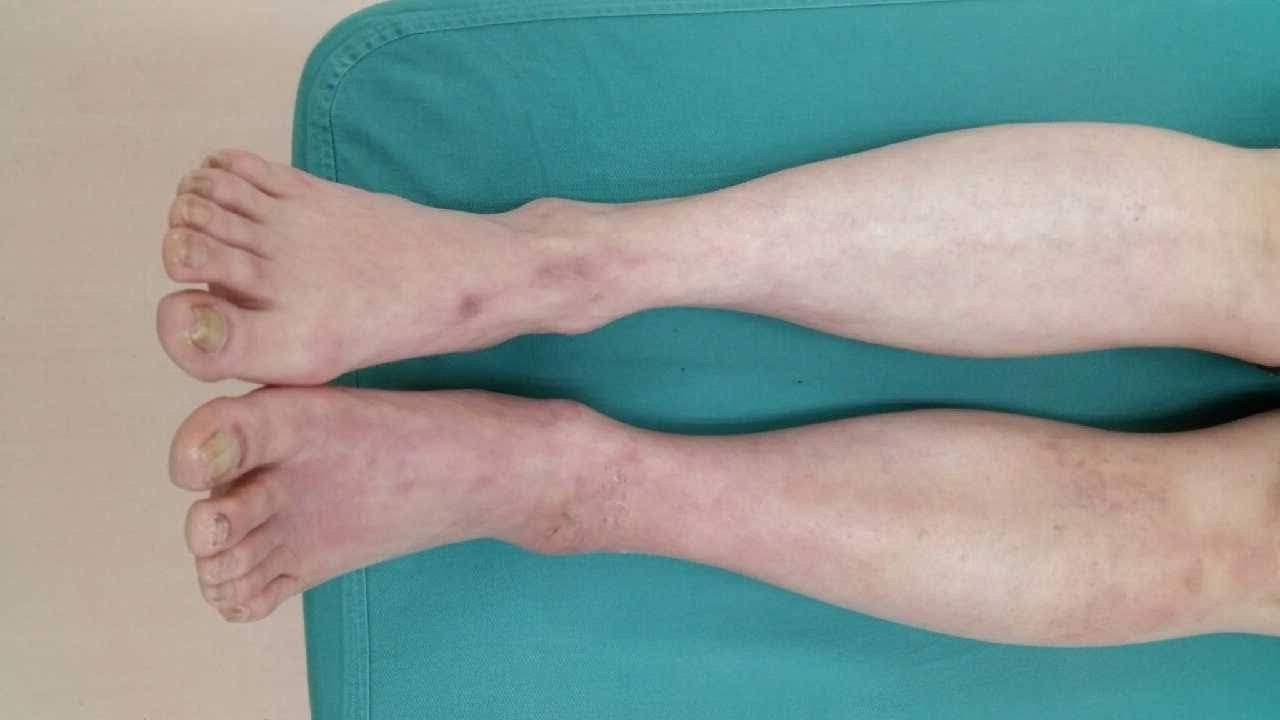 15days after 02
【Note】Physical electrotherapy equipment
A typical electrotherapy device uses mA current to suppress pain transmission and stimulate muscle movement. The pain transmission is suppressed by changing the excited pain gate to inhibitory, with stimulating the gate by electrical stimulation to the nerve in the affected or nearby area faster than the pain signal. (This is the called "Gate Control Theory") Muscle movement stimulation increases the amount of current. The blood flow increases when muscle pumping and re-education are performed by contracting the muscle passively by electrical stimulation. The repair speed of tissues involved in healing varies depending on the age and activity level.